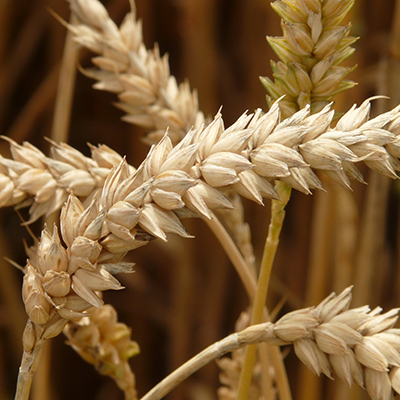 New prize aims to help farmers in Africa tackle fall armyworm
Today Nesta launched the Fall Armyworm Tech Prize to help farmers in sub-Saharan Africa combat the invasive, crop-eating pest, fall armyworm. Nesta is running the prize on behalf of Feed the Future, in partnership with Land O' Lakes International Development and the Foundation for Food and Agriculture Research.
You may have never heard of fall armyworm, many people haven't. But if you're a farmer in sub-Saharan Africa, chances are you know what it is, and it's bad news.
The pest
The fall armyworm is an incredibly invasive pest species that eats the crops that farmers depend on. Its capacity to rapidly spread and destroy crops is astounding:
The devastation
Fall armyworm has been reported and confirmed in 46 of Africa's 54 countries. Since appearing on the African continent in 2016, it has already caused more than $13 billion in crop losses and could continue to cost $6 billion a year if not contained. Fall armyworm poses a significant threat to the food security of many people across Africa, particularly those in sub-saharan Africa.
The challenge
Various solutions to combat fall armyworm exist, but the challenge is that the best course of action depends on many factors: lifecycle stage of the pest, geographic conditions, and the availability of farming supplies to name a few. To complicate matters, overuse of pesticides could breed resistance. All of these factors mean that it's crucial for farmers to get the right information when they need it most.
That is why the prize is focused on digital tools and approaches that provide timely, context-specific information that enable smallholder farmers and those who support them to identify, treat, and track incidence of fall armyworm in Africa.
This prize is calling innovators from around the globe to participate. The entry period is from 28 March to 14 May. Go to fallarmywormtech.challenges.org for more details to learn more about fall armyworm and how to apply to the prize.
The Fall Armyworm Tech Prize is run by Nesta's Challenge Prize Centre, which uses prizes as a tool to tackle the world's challenges.
Written by Liz Vossen, Programme Manager, Challenge Prize Centre, Nesta