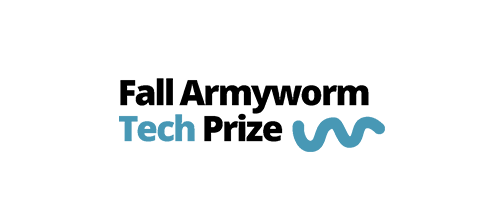 Learn more about the Fall Armyworm Tech Prize at our upcoming webinar
Hello!
Thank you for your interest in the Fall Armyworm Tech Prize.
We thought you might be interested in joining us for a webinar on April 18, Wednesday, 1 pm GMT, to learn more about the Prize, better understand the problem of fall armyworm in Africa and explore the possibilities around digital solutions (the webinar will finish at 2.30pm GMT). Please see dial-in details at the end of the page.
Last month, the U.S. Government's Feed the Future Initiative launched the $400,000 Fall Armyworm Tech Prize to incentivize innovative problem-solvers to find digital tools and approaches that identify, treat, and track incidence of fall armyworm in Africa. This is a global call for localized solutions that will help smallholder farmers and other value-chain actors fight back against the fall armyworm.
The prize opened on March 28, 2018 and we're excited about the level of engagement and interest so far. Next up – join the webinar next Wednesday, spread the word, and apply for the Prize by the May 14, 2018 deadline.
In the meanwhile, tweet us a question or suggestion @FeedtheFuture, @Challenge_prize using #fallarmyworm
Looking forward to hearing from you,
The Fall Armyworm Tech Prize team
Webinar link: https://nesta.zoom.us/j/723887255
Dial-in details (for higher quality, dial a number based on your current location):
United Kingdom: +44 (0) 20 3695 0088
Meeting ID: 723 887 255
International numbers available: https://zoom.us/u/RecKI
For more information about how to join a zoom webinar, click here.